I had the special opportunity to attend the Brand Builder Summit in Austin, Texas this past weekend. The event was jam-packed with 7-figure and 8-figure Amazon sellers and top-notch content on how to succeed on Amazon and e-commerce.  A bunch of hard-hitting, no-nonsense e-commerce experts had tons of value to give. Here are some of the main takeaways.
Want to Succeed on Amazon? Build a Brand
Just throwing up random products (finding a cheap Alibaba product and creating an Amazon listing), well that's not really cutting it anymore. Sure, it's possible to make a living doing that. But as the marketplace becomes more and more competitive, it's becoming more important to build a brand. And if you want to build a sustainable, multi-million dollar business, a brand is essential.
Ezra Firestone: Video, User-Generated Content, Content Sequencing
E-commerce rockstar Ezra Firestone, of Smart Marketer, hammered home these three points:
There is a battle for video between Facebook & Youtube. So make more video! Facebook is desperately trying to fill more video ad spots…in particular, Instagram story videos
User-generated content does a lot. People trust other buyers more than sellers. User-generated content (reviews, testimonials, anything where customers create content for you) can be used in ads, email, social, on your site, really anywhere.
Send more emails. Email is crowded, but it's still the best way to communicate with your audience. You should send more emails. And every 6 weeks do a sales campaign through email. You will get more sales, and getting repeat customers is really, really good for business (and increases your multiple).
Content sequencing. The sales cycle is typically 60-90 days for e-commerce. So you don't want to show the same content to people who are just finding you and people who just need a little reminder to buy. Video is great for getting people in the funnel. And then image ads for retargeting, with a nice picture of your product and good looking text that highlight your value is a solid, simple funnel that Ezra's brand Boom! uses.
Ezra Firestone Twitter  Linkedin
---
More Video, Value & Authenticity
The crowd favorite of the event was definitely George Bryant, "The Oz" behind numerous huge e-commerce brand and an expert in influencer marketing.
George also stressed the value of video in today's e-commerce. In additon to Instagram stories, he highlighted the power of Facebook Live.
1-minute Facebook Live videos that encourage audience engagement to get impression costs way down
Long-form Facebook Live videos for custom audience building…People who watch 75% of the video are hyper-qualified and make a great custom audience
The Marine and founder of Civilized Caveman, also stressed the importance of providing value when doing influencer partnerships. When working with a content creator, take away their objections. Make their job easier by providing them with resources, sending traffic to their affiliate link, advertising their channel, etc. If you want to build an audience, comment on people's posts, reply to comments on your post…Be social and authentic 🙂
George Bryant Twitter   Linkedin
---
Building Your Business to Sell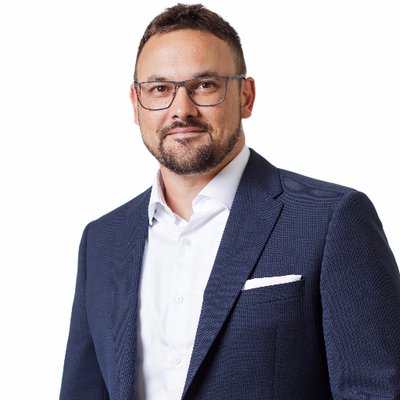 We are living in a golden age of FBA. But Average FBA businesses aren't selling well, according to Coran Woodmass of The FBA Broker. Investors want 7-8 figure businesses.
Businesses with revenue of $2-5MM are selling at almost 3x the rate of $100K-500K FBA businesses (39% sell-through rate vs 13.9%).
If you want to sell your FBA business, here's want investors want:
– brand synergy
– healthy net margins (30%+)
– Product uniqueness/diversification (lots of products selling in multiple channels)
– Size > $1Mrev
– Year over Year growth trend
Coran Woodmass Twitter Linkedin
---
How To Grow to $10M+
Jeff Lieber from Turnkey Product Management provided a list of essentials needed if you have any chance of growing behind $10 million on Amazon.
An amazing product (average doesn't cut it anymore)
Strong customer service
Systems/processes
Budget at least 5% of Amazon sales for off-Amazon traffic
Have at least one additional sales channel (ie Shopify, Walmart, Jet, etc)
Essential team members

ppc expert
account/listing health/maintenance
customer service rep
shipping/logistics expert
sales growth/Amazon tactics expert

Bonus ways to succeed:

Profitable giveaways (2 free products for 2,000 entries…promote in Youtube video, ask for share, follow on social) & send coupon codes to those who don't win
Study competitors to beat them (ie, pain points in reviews)
Jeff Lieber    Linkedin Turnkey Product Management
---
Tips for Amazon Traffic
Mike Zagare of PPC Entourage provided some great insights into increasing your traffic on Amazon.
One of the best new features Amazon has introduced in the past year is Storefronts. With Storefronts, you can see where external traffic originates from, particularly with the use of custom tags. Mike showed his great looking Storefront for his brand Easyology.
2-step URLs can be particularly powerful.
Mike also recommended some tips on Amazon PPC, which his company provides software for optimizing. He also suggested creating video content on Youtube and Facebook, like many of the other speakers.
Mike Zagare PPC Entourage
---
Creating Viral-Quality Video
Speaking of video,  Chas Smith of PaleoValley gave a talk on how he and his wife made some videos in their kitchen with minimal equipment and expense that was able to go viral and catapult their business to 9-figures in revenue.
Here are his top tips for making a video capable of going viral:
Get attention within first 4 seconds (to get people to stop scrolling)
Immediately identify w/ target audience & rile up anti-audience
Draw attention to a problem people were unaware of
Create multiple aha moments
Convey commitment to quality & gain the trust of customers in a market where trust is at a premium
Chas Smith  Paleovalley
---
Intentional marketing
Finally, Shelby B. Larson of ContentDivas.com gave a quick but powerful presentation on the role of intention in Google's ranking algorithm. Using intention can help bridge the gap between ranking your Amazon listings and product pages / Shopify store on Google. That is incorporating intention into your FAQs on your e-com site & on Amazon will help you rank on Google.
Think about it like this – Google is like a business associate. They are not going to recommend you to their friends unless they think you will be of value to exactly what their friend is looking for.
Shelby B. Larson  Instagram  Linkedin
---
And of course, a big shoutout to Ryan Daniel Moran for putting on the Brand Builders Summit. To learn more about Ryan, for top-notch content on brand building and selling through FBA, check out freedomfastlane.com and follow Ryan on Facebook and Twitter.